Finally found some time finishing my rebak chunker. Wouldn´t call her gorgeous but she´s made almost only out of junk I had lying around. The electric motor had been sitting in my neighbour´s barn for 30+ years. He was on his way dumping it. One mans trash…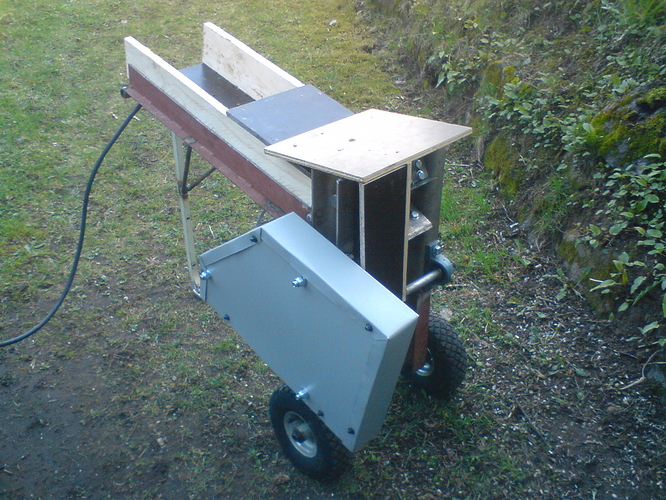 It seems to handle up to 2" limbs. Cunks get 2,5" long. A little longer when thinner.
As soon as I get my slabs, stripes and "stickers" home from my milling site I´ll do a vid of it running. Might take a while though. It´s been pouring down for weeks and only a few degrees above freezing. Have had a few hours of sun - I was at work.