Just sharing why I went the route I did. I really debated a 3 point hitch. Oh this has one other advantage I can drive and run the backhoe from the same seat. It is a dedicated machine that is the down side.
I would have gone your route if I could have found one!
What I have only been looking for a little while… 2 years isn't that long is it.

The trick to a 3 pt hoe is not to have more hoe than you have tractor, I've had one for 15 yrs. no problems, even dug two house foundation. 32hp tractor- 6 1/2 ft hoe. weight-650lbs
lots and lots of mud buddy…
Well she is home… thanks to wyatt of course for sanding and adjusting the points and being my ride back. Everyone needs a wyatt!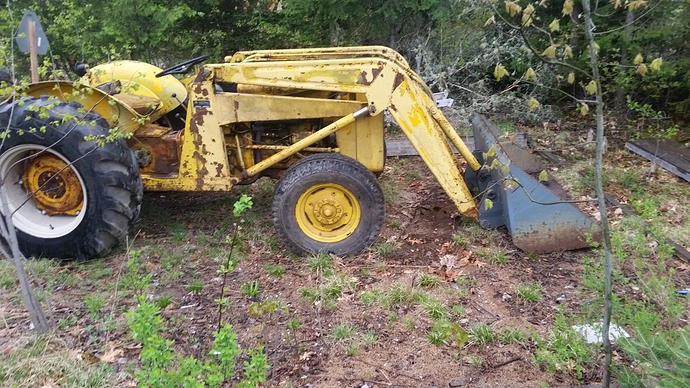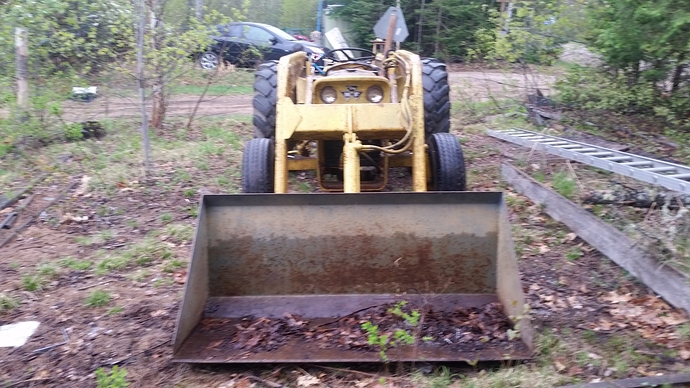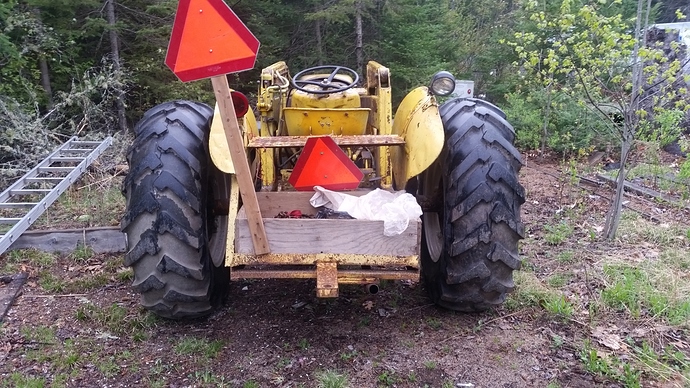 That is a nice machine it has the heavy duty industrial loader not the cheap tubular ag loader. You will get alot if good usage out of that tractor. Looks about the same size as my AC D15. I could be wrong but I think there is a Sherman reverser you can add to those. As I recall they are hard to come by but well worth it. My buddy who collects the Ford 800s has one and I have seen them in the Ford 8N as well. For some reason I think they made one for your as well. Just something to keep an eye out for. My d15 is an industrial with a Forward reverse instead of the high low it was why I bought that tractor in the first place.
If you want to use it in the winter get chains for sure. I tried to get by without them it was a big mistake.
Oh if you use it tonight your ahead of me… I spent the day changing oil and fixing little annoying things that the last owner lived with but I refuse to just live with my trencher.
This is Jakob.
The night before we left for Argos I went to north Georgia to get this truck. Thanks for posting it Wayne. It has sat for about a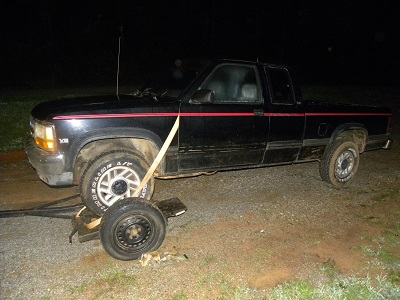 year with periodic start up. But the guy just wanted to get rid of it. He inherrited it from his father-in-law who serveiced it at the dealer all its life…Good find. Hope to have it on wood soon.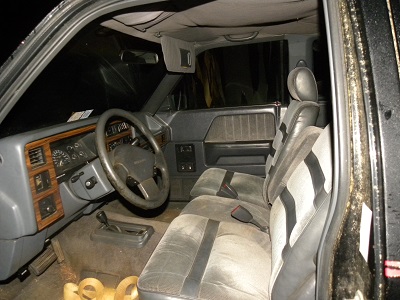 He let it go for $600. It needs a battery.
Good job on the find Jakob. It definitely needs a wood gas gasifier to help it go.
Bob
Nice find!
It couldn't go to a better owner.
I can't wait to see what you do with it Jakob.
This followed me home last week from an auction. I picked it up for$35. With the parts I need and purchased off eBay, I'll be in to it for about $100.
I've wanted a hit and miss engine ever since someone posted it here on DOW a few years ago.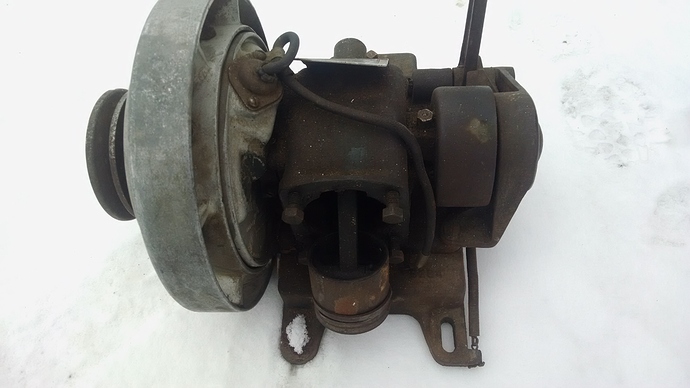 Ah yes, an old maytag. I've got one i traded for years ago.
What did you trade to get it?
Any ideas what I can use this for?
My first motor cart engine when I was 8. My dad helped me to cut off the collar that the 3" pulley mounts to so I could put a 1 1/2" pulley in it's place. It drove a 9" pulley on the 10 inch "semipneumatic" tire. That was the only way we could get enough torque to the single drive wheel to take me down the road. It isn't exactly what I'd call a hit 'n miss engine though. It IS a 2 cycle engine with a governor so it goes "pop-----pop—pop" until you load it down.
Love the fact that you are gonna make it go again.
Pete Stanaitis
I was about 12 YO when I started working on a frozen Maytag
Used a hammer and punch to free the piston through the spark plug hole.
OOPS punched a hole through the piston.
Got the hole welded up
Jumped on the kick starter for most of a day. Till I could hardly walk due to sore muscles the next day
My dad helped on the weekend with an electric motor… it's ALIVE!
What a thrill… I would start it and load it by using an old V belt for years afterward. 2 cycle engine with a needle valve to adjust the mixture was my hands on education.
They were a very nice little motor designed to run a washing machine back in the day an American contemporary to the Johnson Iron horse.
I think they were rated about 5/8 hp.
Run on mixed gas ( Rather fussy about lubrication use only 30 weight non detergent oil at 16:1 I think ( double check my mixing formula I am not sure about that… )
So around farms mostly they were used for all kinds of things once the wash machine was replaced with electric.
very reliable, long lived little motor.
This old fellow does the best rebuild tutorial on Youtube.

Most boys born before…lets say mid 60s would probably have come across a chore horse or multi motor before anything else.
They were so common and easy to work on they were probably where we all cut on teeth.
After Dad helped you get your multi motor running the next thing you did was try and belt drive it to your bicycle…
Am I right HA HA?
Going back to read the posts since I started to type and see Pete Stanaitis had the same experience growing up as me!
Well I think i made pretty poor trade. I gave an old cobbled up bantam tractor for a running maytag. My dad tells of using a johnson engine on his wagon. Just took one tire off the rim and ran a belt from engine to wheel. Tge back of the belt ran right on the ground as the tire.
They run great, but not much power and not very efficient. I guess not a lot of practical use today, but fun to play with.
I have been troubled by your buyers remorse.
Let me ask you something…
What were you doing with the Bantam?
In the time you owned it did it provide you with much enjoyment.
If the answers to these questions are yes I enjoyed it and no I was not using it any more then you did the correct thing.
Hopefully the new owner gets as much joy from playing with it as you did.
Someplace you may have made another small boy and his father smile as much as that little tractor did for you.
Money is not the end all and be all.
Gosh I peed away a lot of money on silly things.
But they got my arse out of a chair and made my hands and head work.
Probably traded money for experience and improving mood physical health… mental gymnastic activity you know.