Wes Kuehl's Dakota:
Michael Briere's custom 1956 F250 hot rod:
His thread here: http://forum.driveonwood.com/t/mike-brieres-56-ford-f250-woodgas-rod/1065
You know, the F 250 that started things going - Ole Red should maybe be in a dual image with the novice build winner since it's the granddaddy.
Bump. April is almost over. Cast your votes now! The post with the most likes will be featured this month.
This month was a tie between Don Mannes and Al Frick. Since Don's build is finished, his Tracker is now the Featured Project for May.
Keep voting and adding candidates. Next month we'll feature the most popular build from the ones remaining!
Congrats!! Don, Very good choice to feature our site.The tracker is very unique. Al
Bump. We missed last month, so this month it's the two most popular projects.
Vote for your favorites above, or submit new ones below! Remember the rules:
Reminder, voting for June closes in 5 days! Nominate somebody, or vote on the projects above.
This month we're featuring two builds: Al Frick's slide in gasifier unit, and Herb Hartman's wood powered Caddy!
Featured Project for June:
Featured Project for July:
Better start nominating some more builds - whatever project gets the most votes will be our next feature!
Featured Project for August:
Reminder, vote on the posts above to nominate next month's featured project! Whichever has the most likes gets featured.
This list is shrinking… Time to add some more builds! Also, vote for your favorites!!
Here's the rules again:
Only NEW nominations please. Previous featured projects can be seen here.
Only nomination posts. Other comments will be deleted.
Post one photo and a description of your favorite projects here on DOW.
Each project gets one nomination. Duplicates will be merged.
Vote for your favorites with the like button (heart icon)
You can vote multiple times.
The votes will be tallied at the end of the month.
Ties will be decided by DOW staff.
The winning post will be removed from this thread and you can continue to vote on the remainder for next month.
Arvid Olson's Case 310 Tractor:
His thread here: Next, Case 310
Joseph Hauler's Dakota: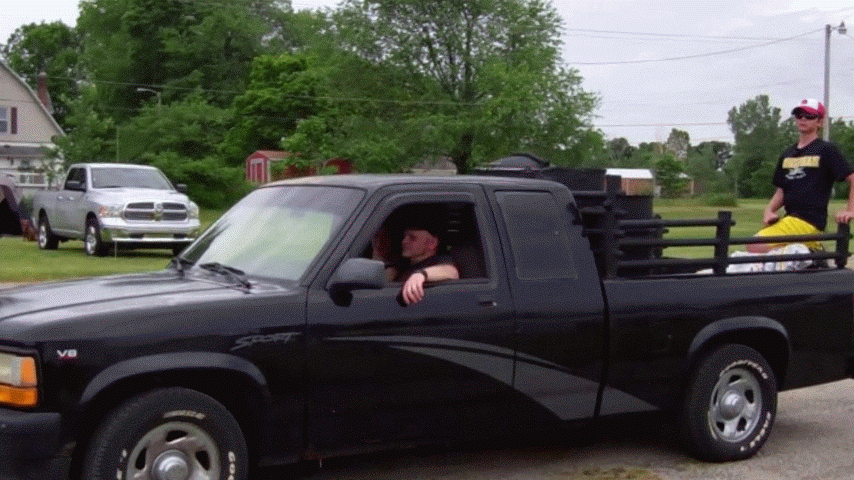 his thread here: http://forum.driveonwood.com/t/josephs-build-in-michigan/1272
Glen Wells' Dakota:
his thread here: http://forum.driveonwood.com/t/glen-wells-98-dakota-project/1273
Wow!! I am finding this crazy hard. I have been following the "Forum" diligently for years. My old mind does not organizes or retain things as well as it should. I read a post on the Forum and in my mind say "yep", I see what he did. Days or weeks later I read a post by the same person, and it doesn't necessarily relate back to the previous. It is just another post and I say "yep" I see what he did.
But here where you have all the post related to one builder, in one place, it all flows together for me. I had to watch all of Dustin Moore's post to catch up. I remembered someone building a fire brick Wk, but to read and see all of the posts leading up, was mush more relevant me. It took well over an hour.
Then I went to Joseph Hauler's build. I saw his truck at Argos so I was curious about his story. Yes I remembered some about it and was actually a little surprise to see I had commented at on time. The history, took a couple hours of reading and I'm not caught up yet.
Glen Well's was totally knew to me. Some how I had never put his post together in my mind.
Any way I have a little more studying to do Baillie's tractor and Arvids tractor a sort of familiar to me but I can wait to read all the post put together. I am a Big Fan of Gary Gilmore's and so happy he got into transportation. His post have been fairly recent to I "think" I remember most of his but I'm sure reading it again will be very inspiring.
I really do like this posting, but honestly, I think it makes it much harder to make my decision on who to vote for. Some have added new engineering to the subject, some have persevered through problems, which have allow other to learn. All of them deserve their credits.
Chris, some how your list of builds in the US showed up through today's viewing. Have you updated that lately? I see some names in Wi. that I don't know about. How can I find them on a map. Great job. TomC