So I have a rather unique project. Me and a group of farmers/engineers are building a concept 1946 Chevy 1 1/2 ton rat rod gassifer powered high performance Electric drive truck. Ideally the gassifer would power a large stand alone generator that could be used for powering anything and the gassifer gen would be modular. The truck would be driven with electric racing motors and power packs.
And here's the added plus we plan to remove the original engine and use heat exchangers to smoke meat and wood gas to grill meat under the hood.
We want to take Wayne's design and make it a working piece of Rusty art.
I plan on picking many brains here and welcome ideas to make this happen.
First question. Do you think it's possible to start the gassifer with a 12g blank round or a 209 primer ignition mechanism?
2 Wanting this to be a multi purpose module generator in the range of 20kw. I'll need recommendations for generators to look for?
3 we want to get creative with fuel cooling systems like putting a heat exchanger on it to smoke meat. I had a thought of making a bong type filter that would cool and trap tar earlier in the cooling process knowing we will in to them dry the gas post bong. Sort of like a oil air filter set up.
Thanks In advance,
Doug A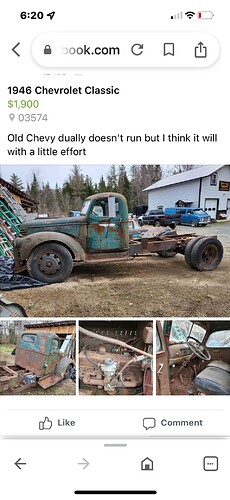 CEO of Straight Jacket Engineering Firm