Time to put winter on the shelf! Continued from here:
Thanks brother Al .
Same to you and family

Happy Easter to everyone. I have been cleaning up bodily fluids from 2 sick children with stomach bugs the last few days. It appears the 6 year old is all better and the 2 year old is on the up-swing. Having sick kids is worse then being sick yourself.
Yes Kids are quite the germ incubators,HAHAHA!!!
Next Tuesday afternoon Don Mayton asked me to bring my Geo Tracker to his big pole barn where he and a half dozen retired guys are restoring old Buick cars (he has close to a dozen mint cars back to the 1920's). This is the same place where he and his crew restored the GM Futureliner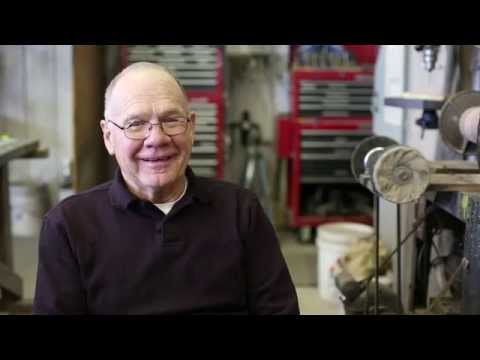 They are interested in having a wood gas demonstration and I hope it will not be one of those times when everything goes wrong!
very cool! I have no doubt that you'll do a fine presentation… wish I could be there even.
That is a great honor Don. A fantastic piece of history, and a part of American auto heritage, that all of us on DOW can participate in. Be sure to invite them to Argos. I'm sure you'll do very well.
My town is growing a new 175 foot tall cell phone tower.
Metal with a tree appearance. Actually does color-wise
Background blends in good.
Regards
Steve Unruh
DELETE this add because it is sold/or not found
That is rely cool. Amazing what directed oxygen can do.
WM
What cell tower . Can't even see it. Awesome camouflage .
Hey Steve .
If that cell tower were down here the beavers would wear out a good set of teeth on it .
Well the cell tower does look a bit better fully limbed down MikeyB
Yep Wayne. A welded metal, bug and beaver proof trunk.
Still not the tallest "tree" in-town.
Regards
Steve Unruh
My mom and dad.


Recently celebrated 68 years of marriage.
Good feeling to know that you made it through a Michigan winter without using any big corporation gases of any sort. Good old fashioned hand-split fuel wood cords is all we used this year
Hello all.
I have my next winter home heating wood accounted for and hauling it to the barn so it will stay dry.
Also I have a lot of down or dead timber that should make enough fire wood for the following winter. Wood , wood , wood. Maybe I should do more driving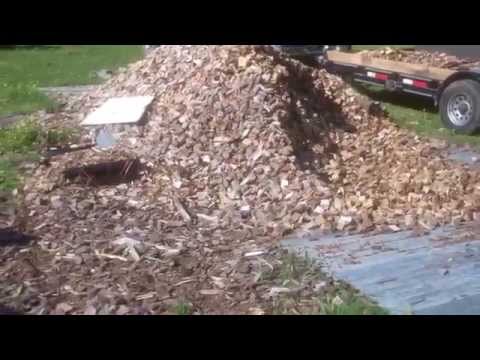 Having all that fuel laying on the ground, I had to watch the video. Where and how do you store all the wood chunks for your truck? I've seen you load them in bags, then where? I don't have big out buildings so I was thinking of something like a corn crib? Any other ideas? I don't dare chunk up any more wood for it will just rot on the ground.